Join us for "Images of Ecuador," FIBUSPAM's annual fundraiser and cultural event on May 6, 2018 in CT. Click HERE  to reserve your ticket.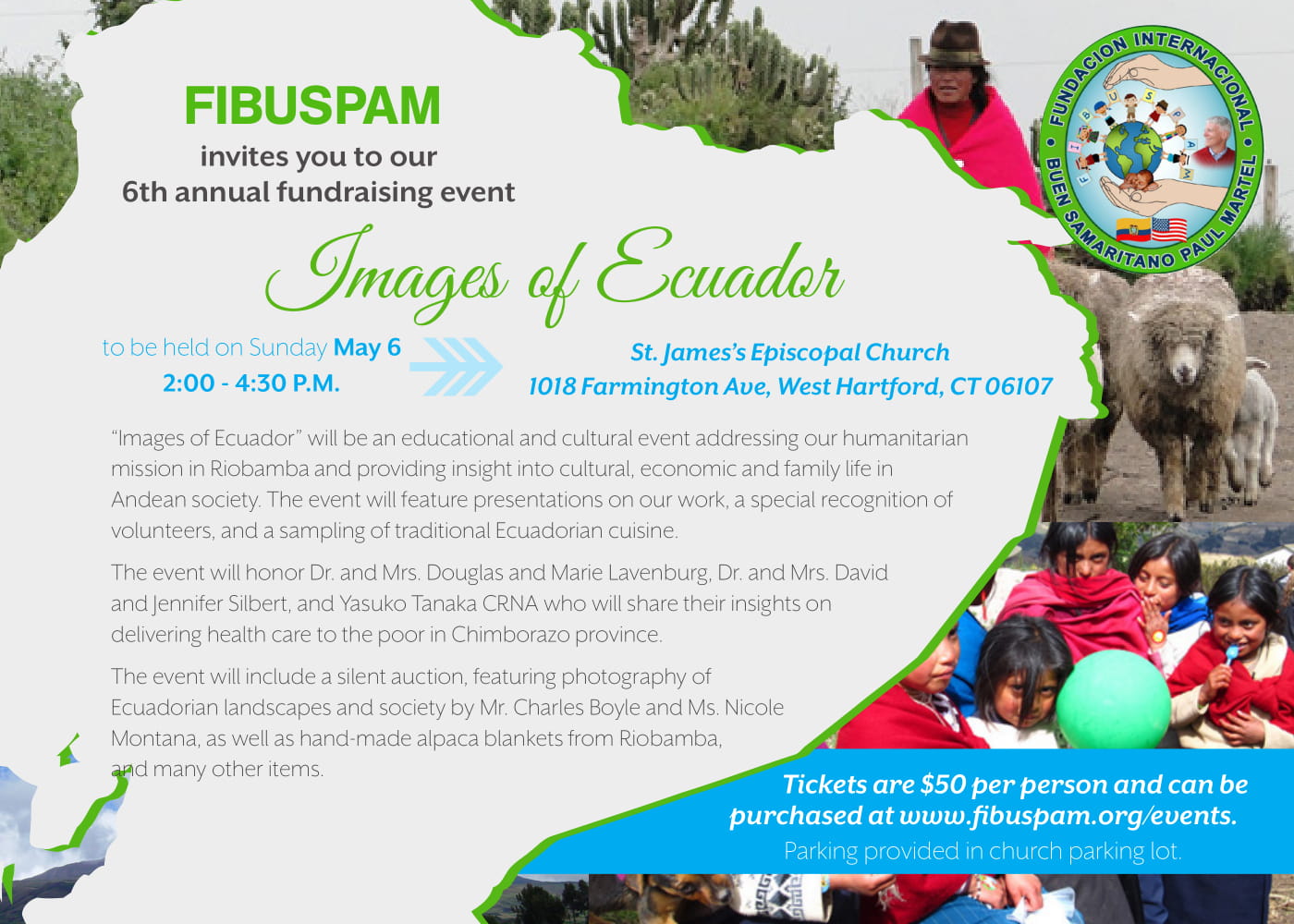 Join us on a "Volun-Tour" trip to Ecuador this August!
"This trip was a genuine adventure and a life-changing experience from the second we stepped foot on Ecuadorian soil." – 2015 Trip Participant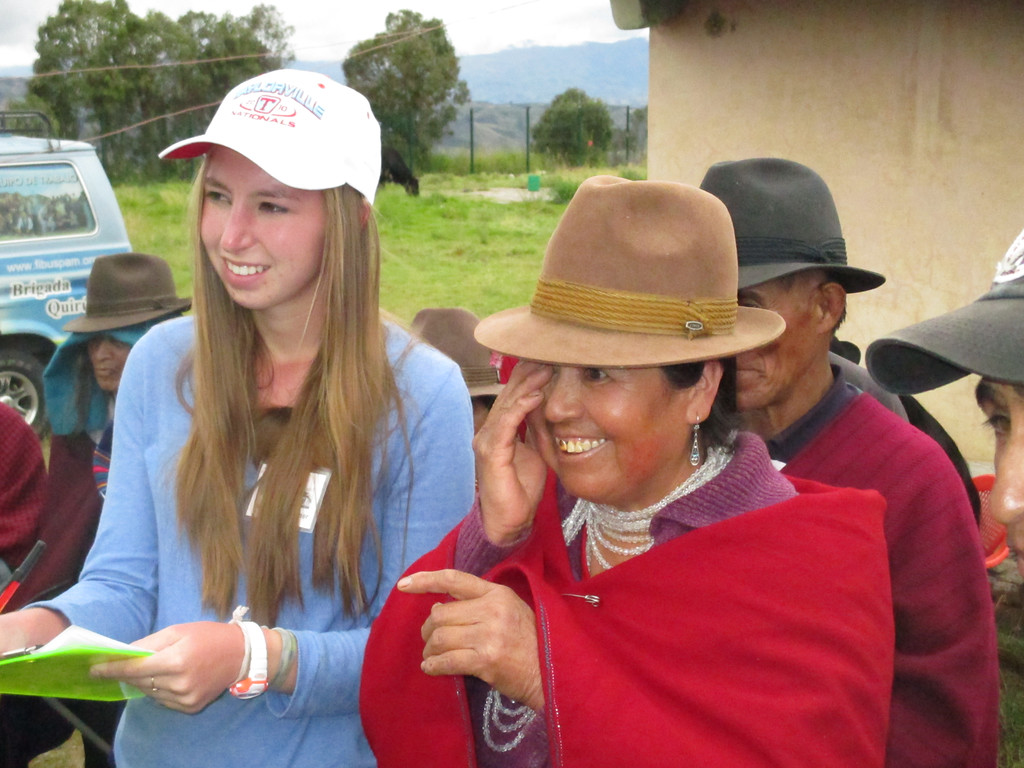 FIBUSPAM invites you to travel with us and participate in our Volun-tour trip to Andean Ecuador scheduled from August 12-21,  2016.  Trip highlights include spending time serving the local population in need; visiting indigenous communities; experiencing native culture and cuisine; exploring a near-by, active volcano; white water rafting, and taking an excursion to an exotic, high-altitude lagoon.
This trip is an excellent opportunity for students, adventurers, and those who enjoy service projects.
The price per person is $1,200 excluding airfare, and reservations are expected to fill quickly. Click here to reserve your spot on the trip of a lifetime.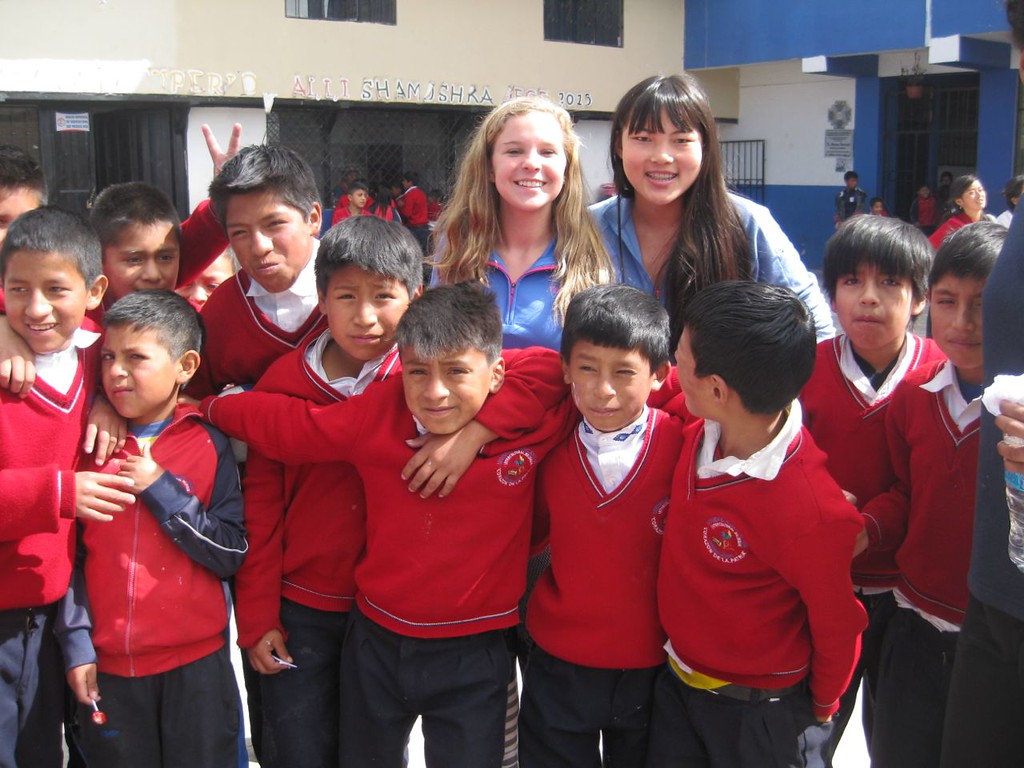 Program Overview
Day 1: Arrival
Pick up from Quito Airport /Accommodations at Hacienda Miro Lindo
Day 2: Welcome Transfer to Riobamba, Welcome Ceremony at FIBUSPAM / Accommodation at Hotel Zeus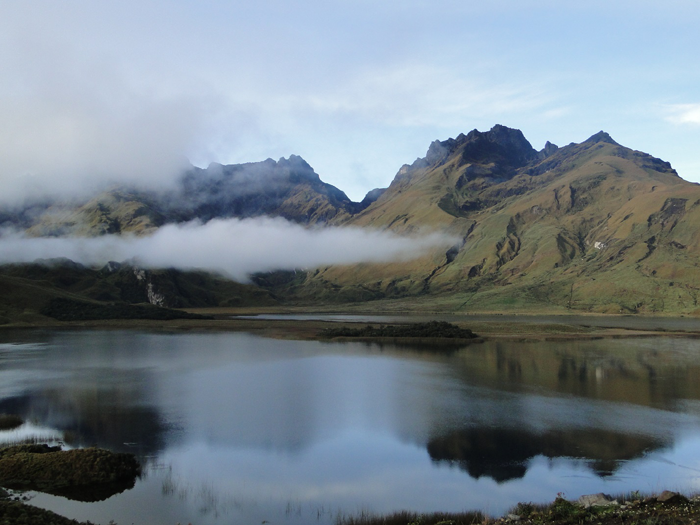 Day 3 and 4: Volunteer Program at FIBUSPAM
Volunteer program / Accommodation Hotel Zeus
FIBUSPAM supports and operates a full-service clinic, surgical center, and mobile medical unit in Chimborazo Province, Ecuador. Our mission is to empower impoverished Ecuadorian families to live healthy and productive lives by providing access to high-quality health care. Building on local trust and relationships, our ultimate goal is to ensure that each patient has access to the information, resources, and services needed to restore and maintain good health. We provide life-changing services to an average of 2,000 patients a month.
Components of the volunteer program include the supervised assistance of patients at our local clinic and serving families in need within the indigenous community. Examples of volunteer tasks include: assisting in administering patient eye chart exams, interacting with and supporting families during the patient intake process, assisting with facility improvement projects at the clinic site, and providing support with neighboring schools projects. Neither Spanish fluency nor medical experience are required.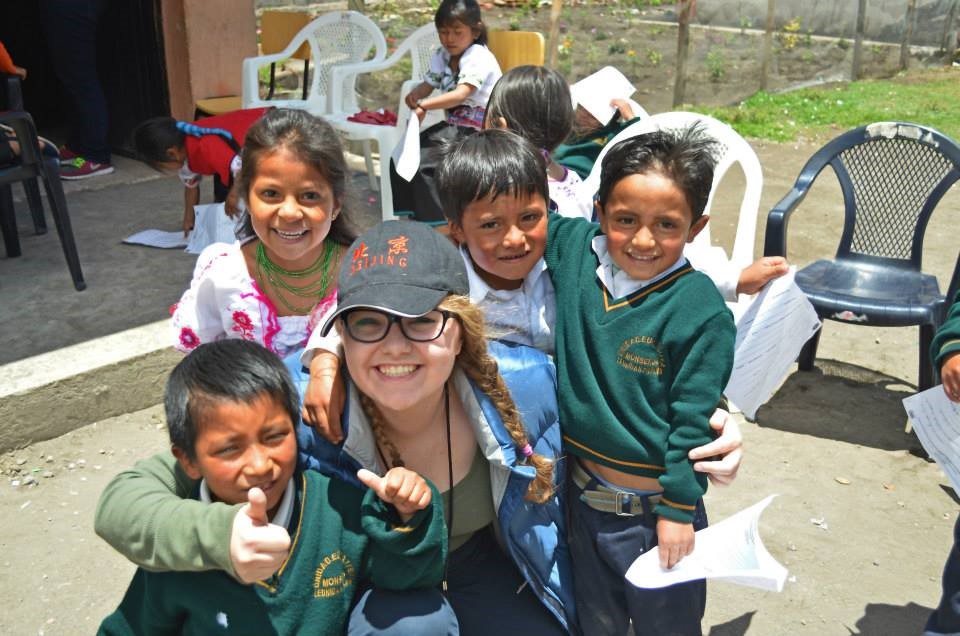 Day 5: FIBUSPAM Volunteer Program
Volunteer program, Good-bye ceremony, Transfer to Banos de Agua Santa / Accommodation at Hotel La Floresta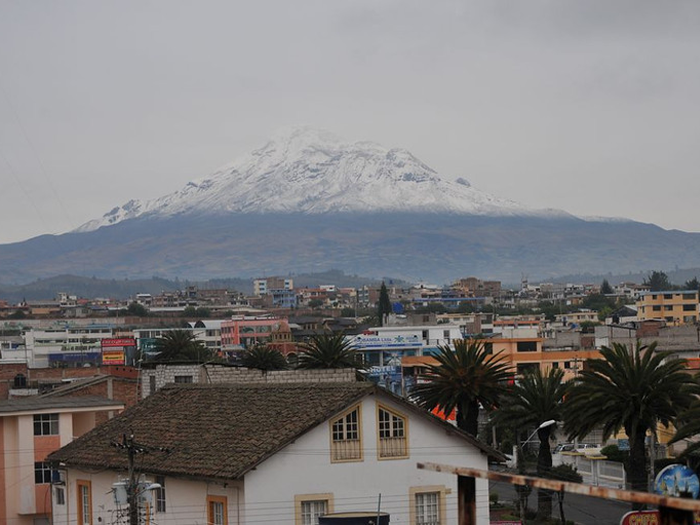 Day 6: Adventure in Banos 
White Water Rafting, Water Fall Hiking, Night Tour of Tungurahua Volcano / Accommodation at Hotel La Floresta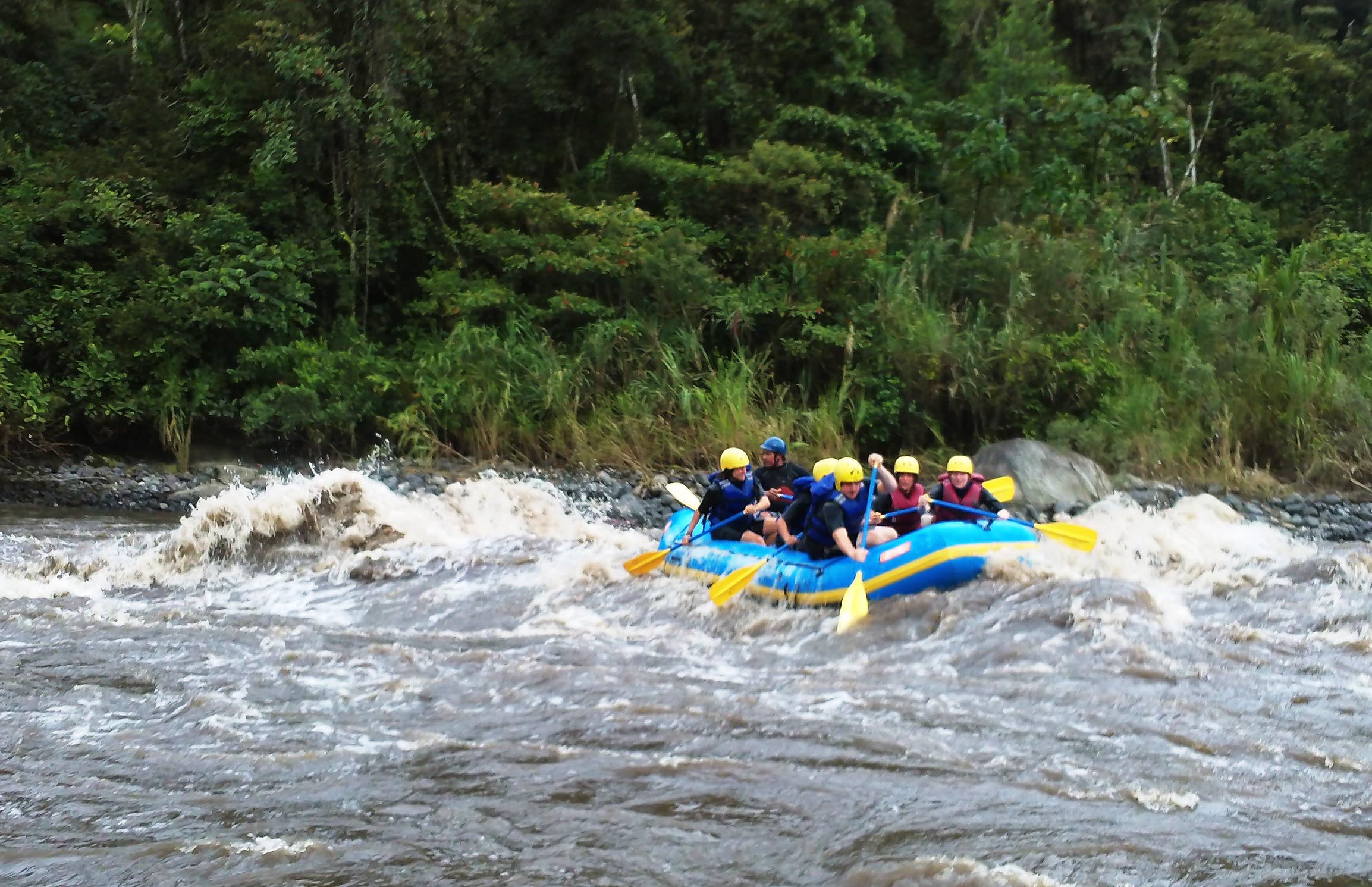 Day 7: Swing to the Edge of the Earth
Swing to the edge of the earth and spend a free afternoon in Banos / Accommodations at Hotel La Floresta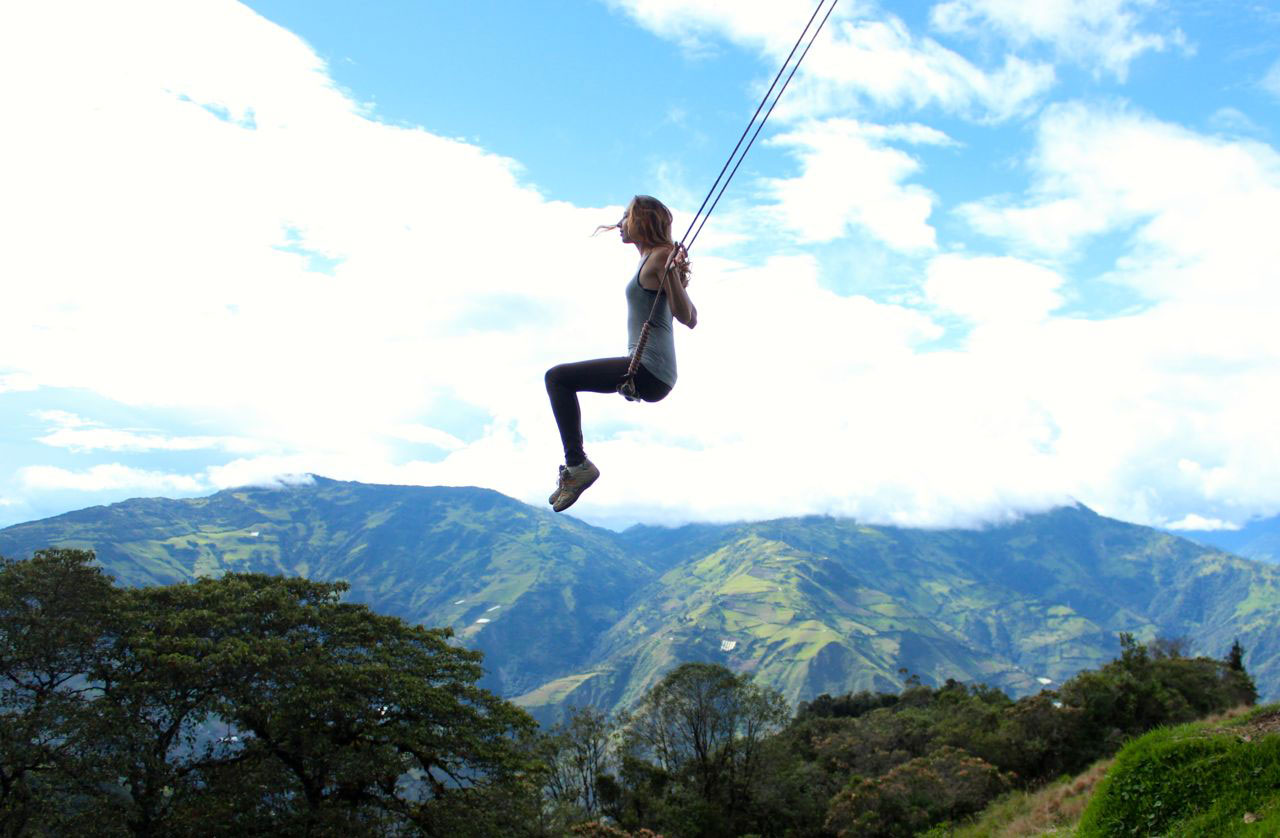 Day 8: Quilitoa
Transfer to Quilitoa and Hike Quilitoa Lagoon / Accommodations at Hacienda Papagayo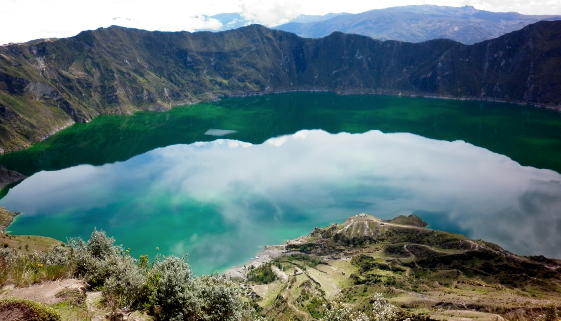 Day 9: Quito City Tour
Old-town City Tour and Visit to the Artisan Market / Accommodations at Hacienda Miro Lindo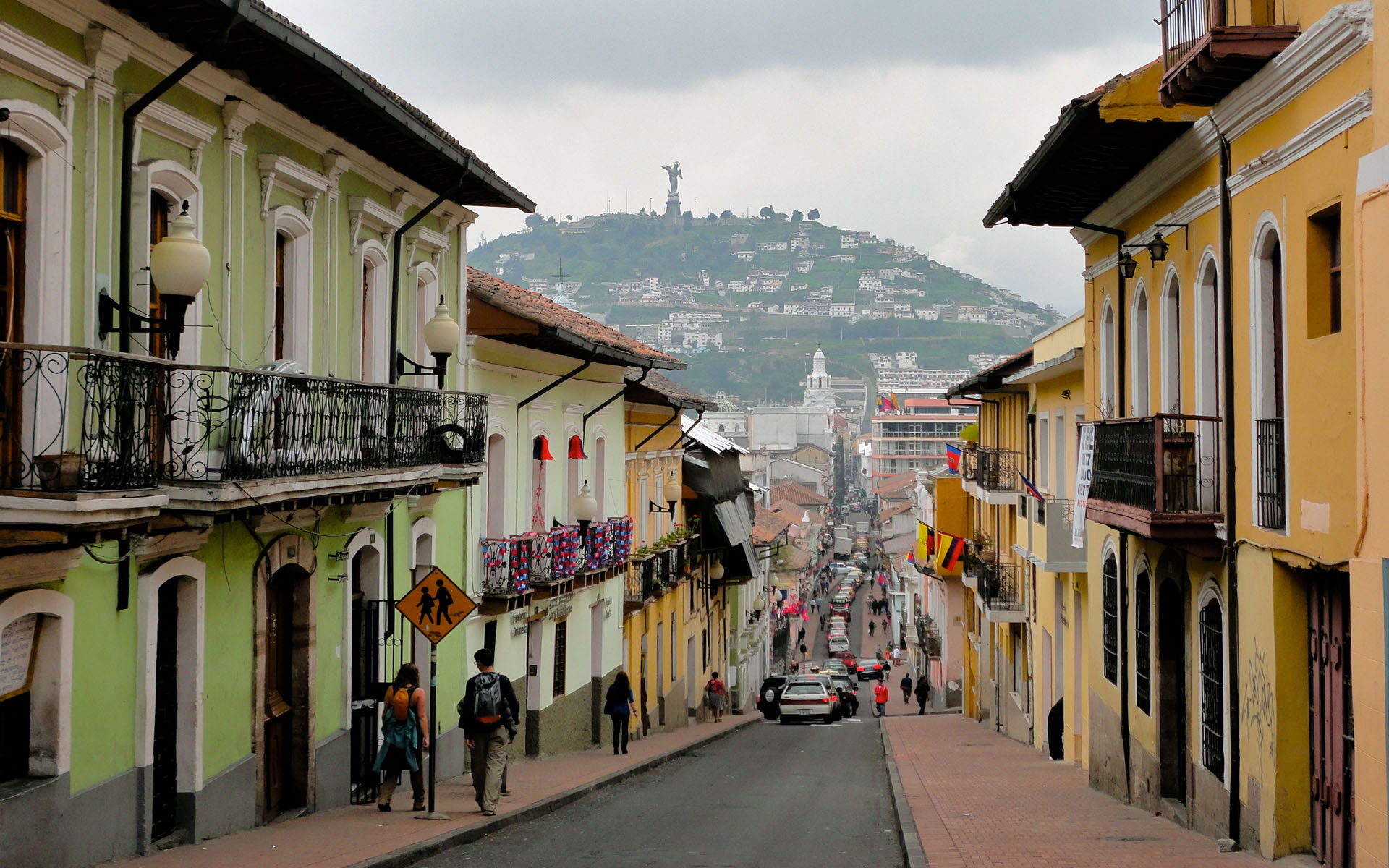 Day 10: End of Service / Airport Transfer
Trip Details:
Included:
Private transportation
Bilingual guide 24/7
Accommodation in double and triple rooms
8 breakfasts, 9 lunches.
Not included:
Entrance fees not mentioned (approximately- $20)
Airfare
Extra expenses and meals not mentioned
Travel and international medical insurance
Personal expenses and souvenirs.
Click here to make a $350 deposit to reserve your space now!
          Trip registration closes on June 15th. 
Please email [email protected] if you have any questions.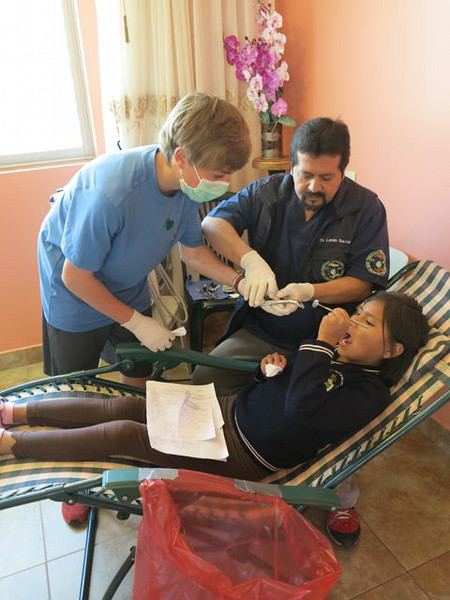 Join us for "An Afternoon in Ecuador," FIBUSPAM's annual fundraiser and cultural event on April 10, 2016 in CT.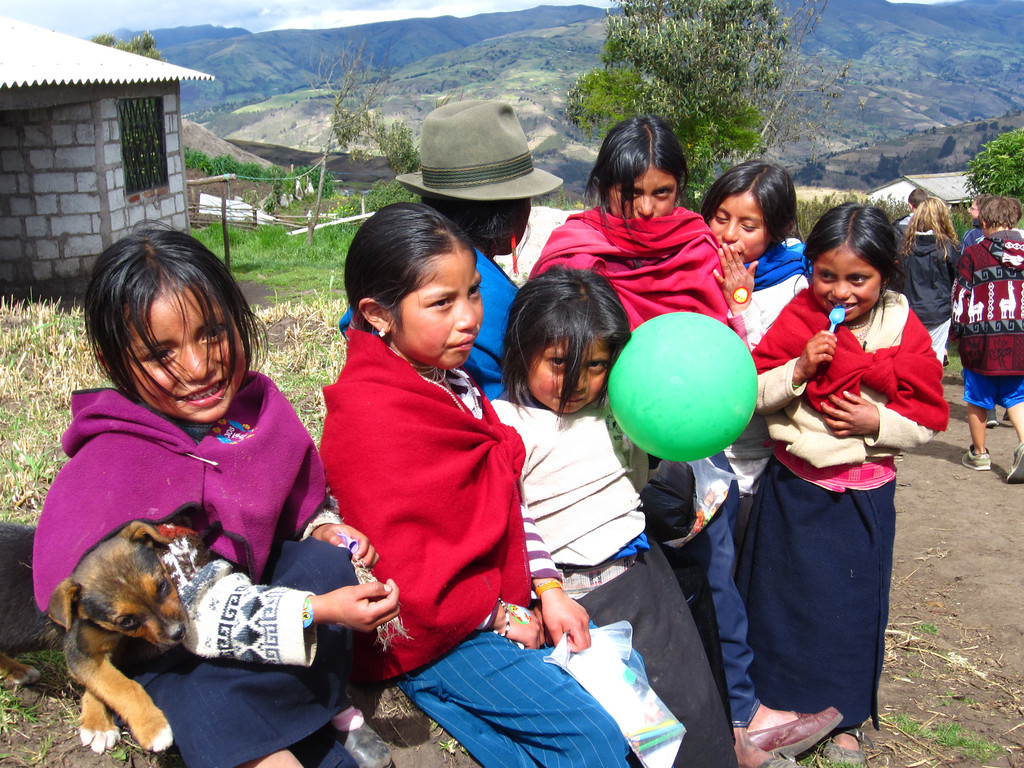 FIBUSPAM invites you to our 4th annual fundraising event,
"An Afternoon in Ecuador"
To be held on April 10th at 3:30 pm
at Fleming's Prime Steakhouse and Wine Bar, 44 South Main Street West Hartford, CT 06107.
Tickets are $45.00 each and can be purchased by clicking here.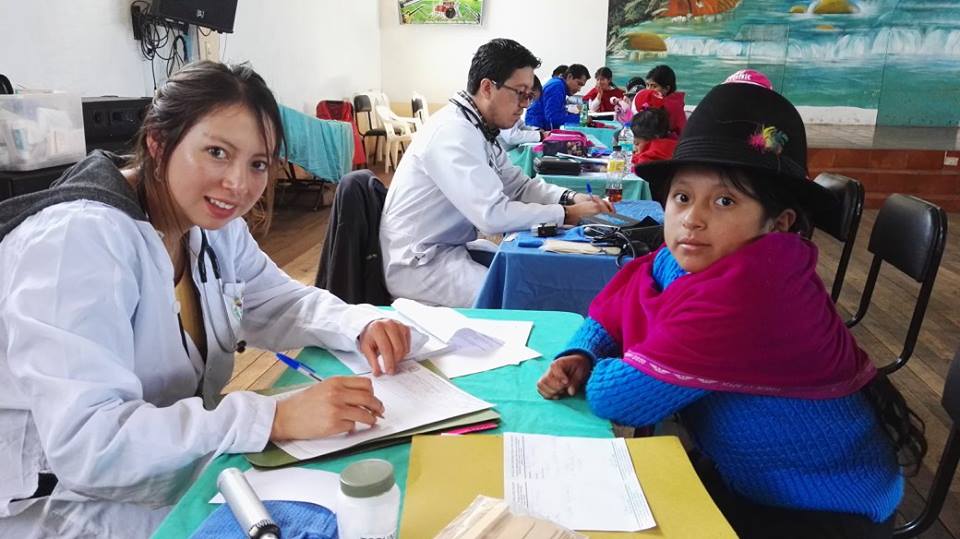 "An Afternoon in Ecuador" will be an educational and cultural event not only addressing our humanitarian mission in Riobamba but providing insight into the realities of cultural, economic and family life in Andean society. The event will feature presentations on our work, an Ecuadorian dance performance, two very special guests and delicious hors d'oeuvres courtesy of Fleming's Prime Steakhouse and Wine Bar.
Our special guest will be Lic. David Guacho, Exec. Dir. of FIBUSPAM in Ecuador. David will travel from Ecuador to share stories of his experiences serving the poor and his inspiring and challenging life journey as an indigenous person in Ecuador. In addition, General Surgeon Dr. Aziz Benbrahim from Mid-State Hospital, and friend of FIBUSPAM, will share his insights on delivering surgical care to the poor in Chimborazo province.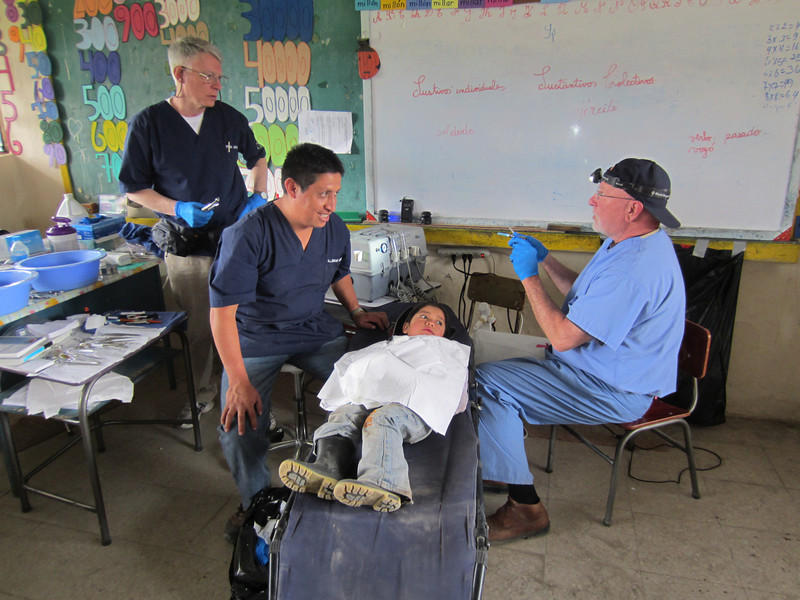 The event will include a silent auction featuring items such as 8-day tour of coastal- Ecuador for two, a weekend getaway to Washington, DC, hand-made alpaca blankets from Riobamba, a hand-carved granite birdbath and many other items.
Tickets are $45 each and include one beverage and parking validation. Tickets can be purchased by clicking here.